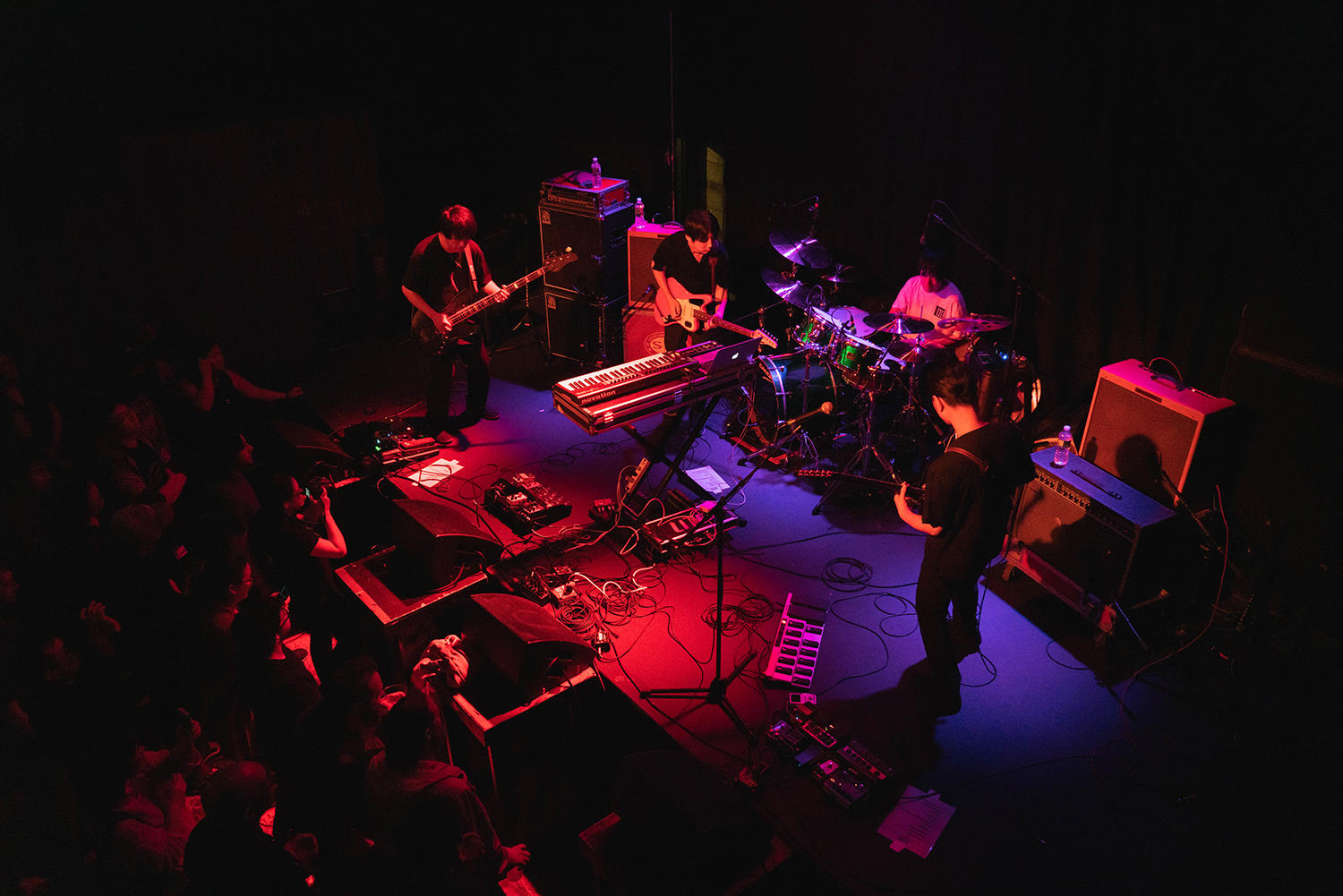 LITE mark the start of their US tour with a mesmeric performance at Rough Trade NYC
In support of their 6th album
Multiple
, released in June this year, the Japanese instrumental rock band LITE began their US tour at ROUGH TRADE NYC in Brooklyn on 24th Oct. Following a powerful opening set by a local instrumental trio concrete concrete, LITE took to the stage.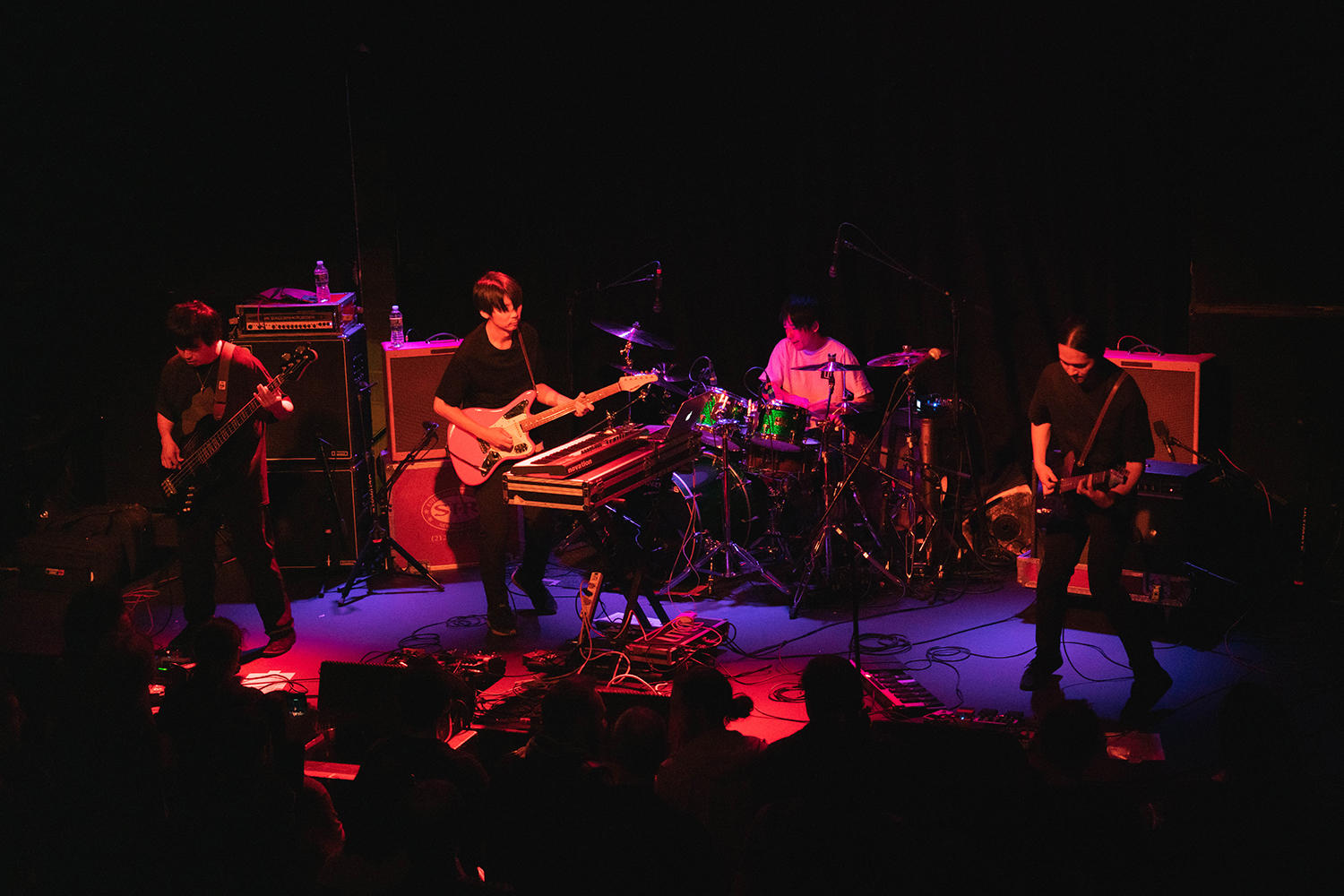 After a brief moment of checking and tuning the instruments on stage, guitarist Takeda simply announced "First Rough Trade show", remarking upon their debut at the renowned venue. When they launched into the anthemic opener Deep Layer, the audience erupted in cheers, welcoming the start of the band's long anticipated return to Brooklyn. They warmed up the audience by playing one crowd-favourite after another, gradually lifting the energy in the room, reminiscent of their last NYC show.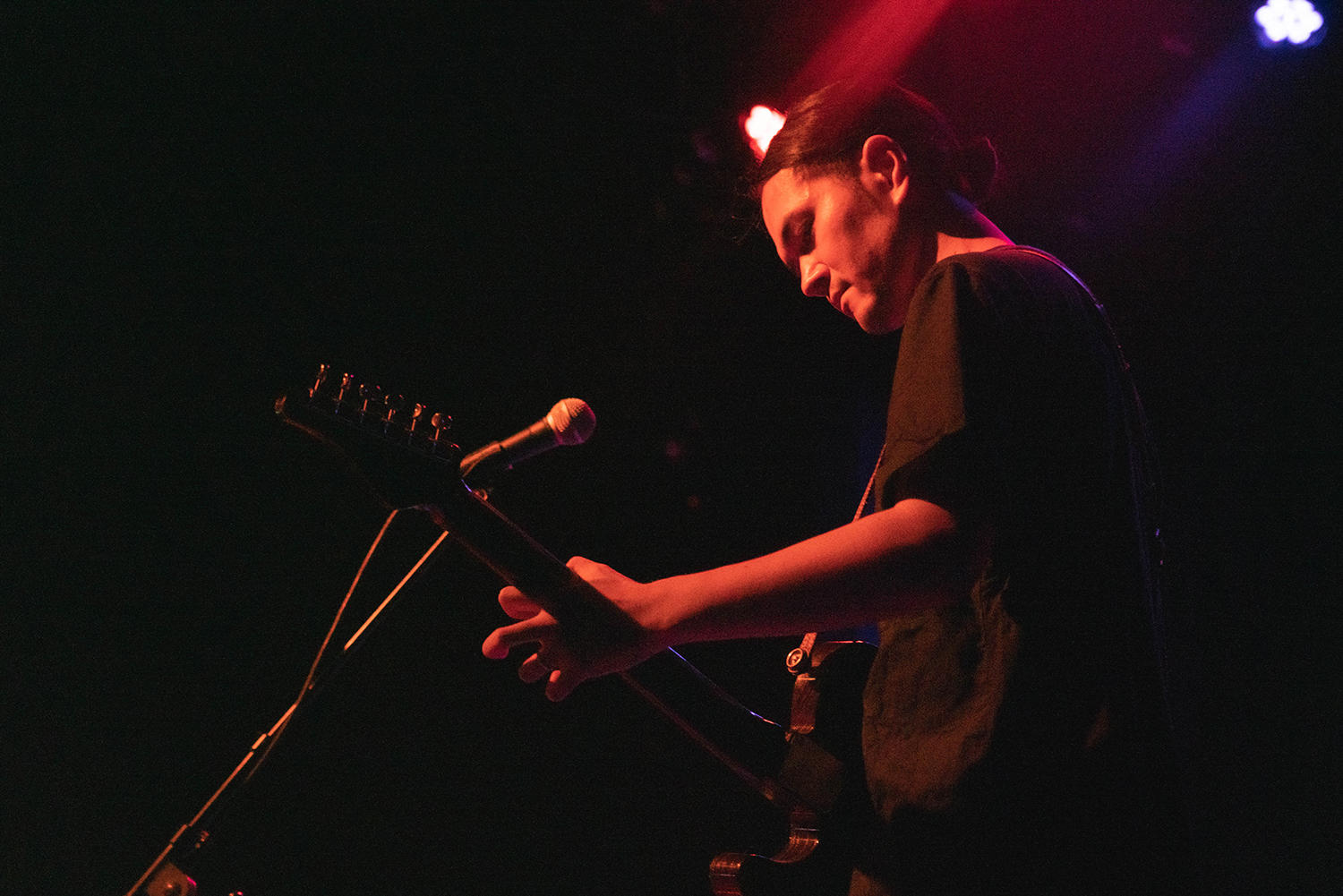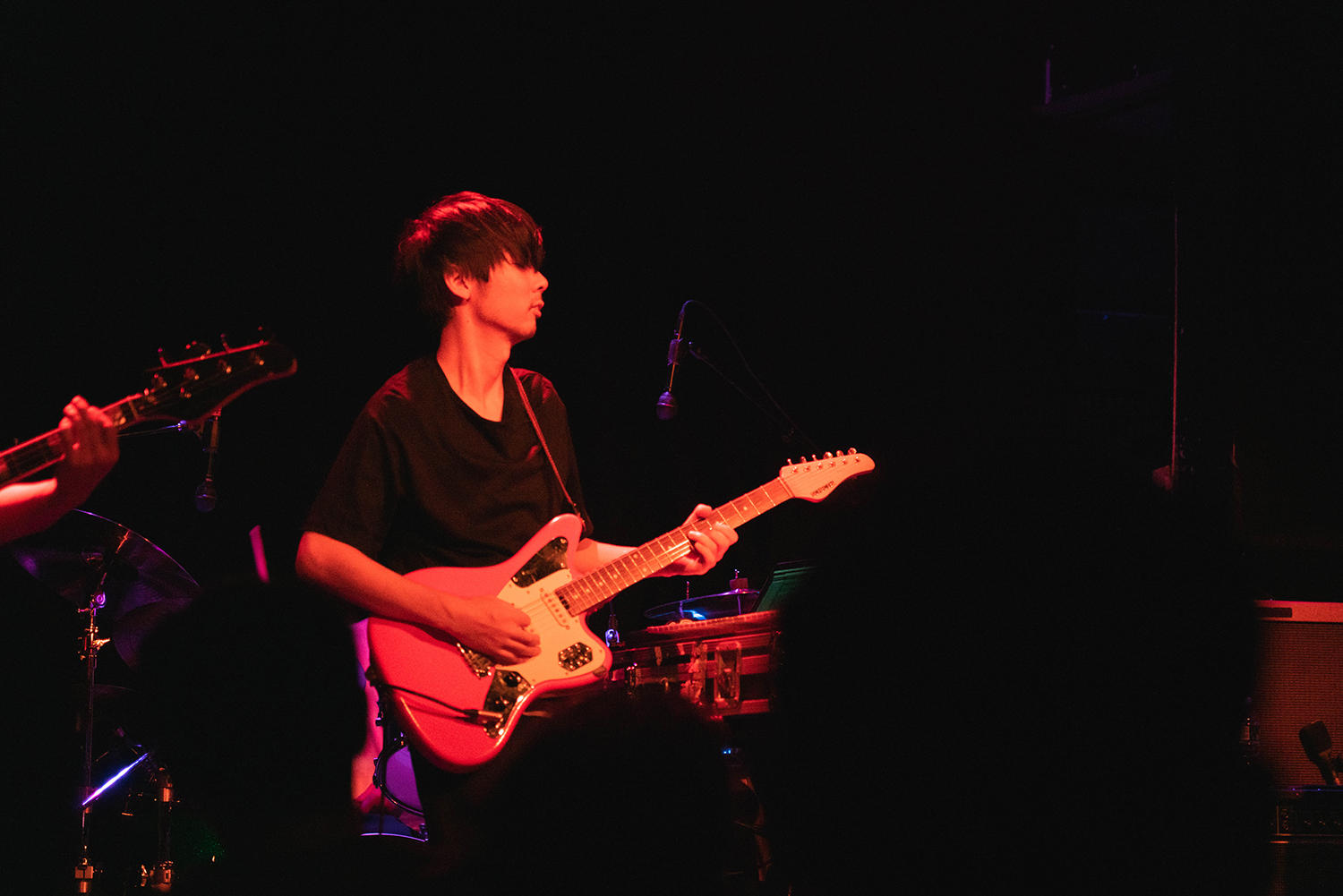 During a brief intermission, Takeda took a moment to give a shout out to the supporting band. "Our last US tour was with a great band called CHON, and we played with concrete concrete for the first time tonight, who were really great too!".
With Takeda's announcement "Okay, we are going to play a few songs from our new record!", the second half of the show opened with the electrifying intro to Temple. The audience reacted to the new songs excitedly, dancing along, giving rapturous applause and cheers at the end of each piece, and no sooner had one song finish than the band launched into another from the album. Although this would be the first time most of the audience listen to these brand-new tracks in a live setting, their response to the hooks and breaks showed they had been listening to the new album on repeat, creating an exhilarating atmosphere between the audience and the band.
The kaleidoscopic final pre-chorus of D, from previous album Cubic, drew more cheers from the audience, and the excitement in the venue was tangible. Moments later the band stormed into an explosive rendition of
Double
, a lead track from Multiple, which the band had just released a music video for coinciding with the start of this tour. Complex sonic layers enhanced by a vibrant live arrangement sent the NYC crowd wild.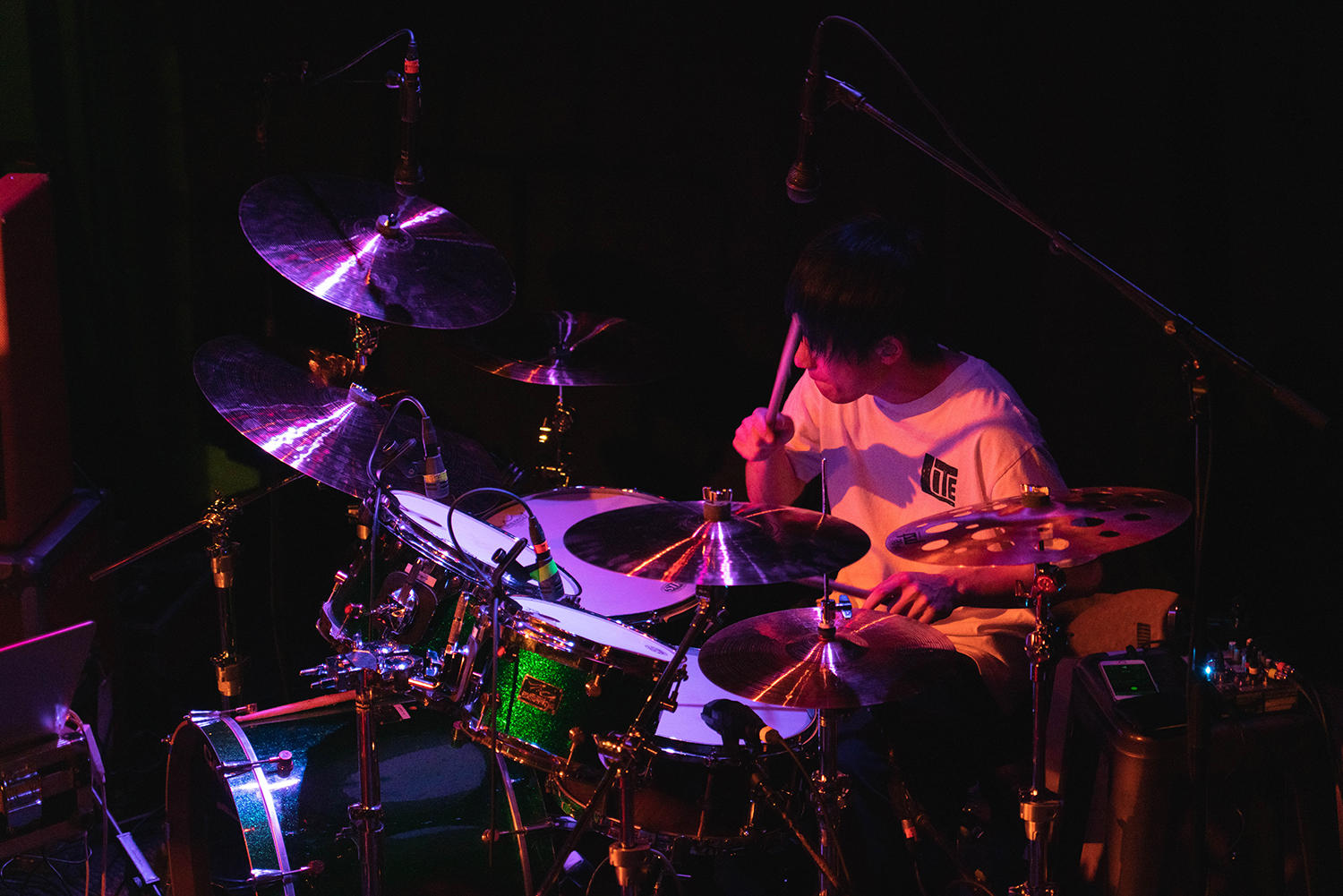 Before the end of the set, they introduced a new app the band has just launched called The Room and thanked the audience in English. When they started to play Bond, with the audience clapping along to the beat, it was clear that this had been a suitably triumphant performance for the first night of the tour. After playing a string of fan favourites and raising the excitement in the room to its peak, the band left the stage to a rousing applause, before coming back out for an encore. It was pretty hard for the band to conceal their excitement with how well the show had gone, and the reaction of an overjoyed NYC crowd.
LITE are touring across the US, with 3 shows on the East Coast, and 7 West Coast shows. Their Berkeley show at Cornerstone Berkeley on November 1st will be streamed live on the band's official app The Room.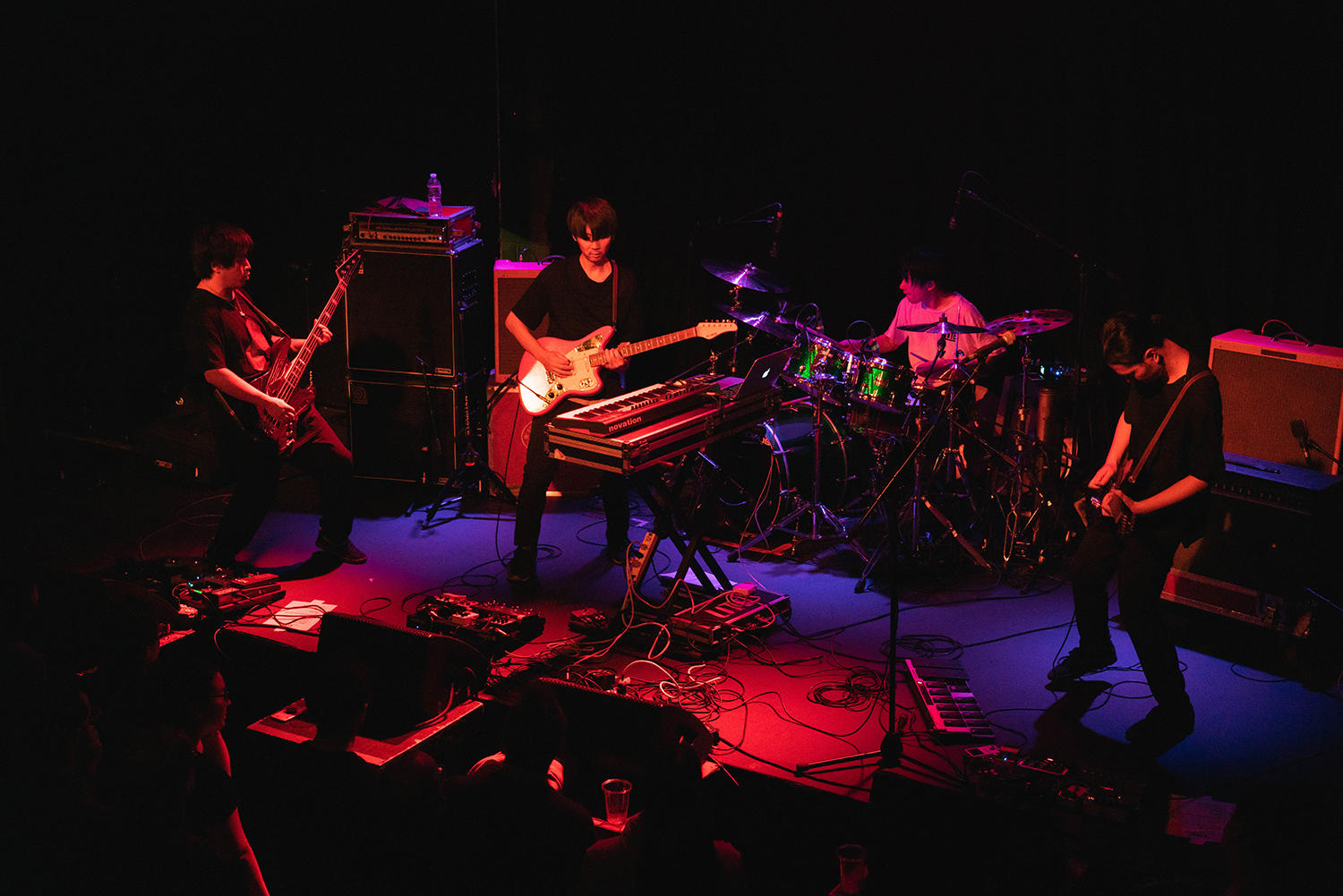 Whiter: Saki Asahina(HIP LAND MUSIC)
Photo: Kisa Nakamura(HIP LAND MUSIC)
Translation: Hikari Hakozaki
Information
Release
6th Album『Multiple』
Release: 5th June 2019
Format: CD / Digital
Price: $10.00
Format: Digital
Price: $7.00
Label: I Want The Moon / IWTM-1012
Release: 6th Sept 2019
Format: 12" Vinyl (Blue in Cloudy Clear / Transparent Blue / 180kg Black) / Cassette (Smoky)
Label: Topshelf Records
Price: $20.00
Tracklist:
1. Double
2. Deep Layer
3. Blizzard
4. Maze
5. One Last Mile
6. Ring
7. Zone 3
8. Temple
9. 4mg Warmth
10. Clockwork
Smart link:
Go to listen
Topshelf Records:
Go to buy
LITE "Multiple" US Tour 2019
2019年10月24日(木) Brooklyn, NY - Rough Trade NYC
2019年10月25日(金) Philadelphia, PA - MilkBoy
2019年10月26日(土) Washington, DC - DC9
2019年10月28日(月) Vancouver, BC - Biltmore Ballroom
2019年10月29日(火) Seattle, WA - Neumos
2019年10月30日(水) Portland, OR - Paris Theatre
2019年11月01日(金) Berkeley, CA - Cornerstone Berkeley
2019年11月02日(土) Sacramento, CA - Harlow's Restaurant & Nightclub
2019年11月03日(日) Los Angeles, CA - The Roxy Theatre
2019年11月04日(月) San Diego, CA - Music Box
2019年11月06日(水) Phoenix, AZ - The Rebel Lounge
The Room
20th Sept 2019 Release
Store: App Store / Google Play
official website
LIVE STREAMING(On The Room)
11/01/2019 (Fri) Berkeley, CA - Cornerstone Berkeley
*Streaming starts around 9:30 PM PDT
LITE's biography
LITE are a Japanese instrumental rock band known for thrilling and emotive compositions, progressive, ambitious riffs and complex rhythms. Widely regarded for their explosive live shows and tireless touring of the US, Europe and Asia, LITE are one of the most exciting bands to emerge from Japan in the last decade.
The quartet who are entering their 14th year together, boast a tremendous back catalog with four full-length albums, three mini albums and two EPs including 2010's Illuminate (recorded with John McEntire) and 2012's Past Present Future which featured Caroline Lufkin of Mice Parade. Their most recent album Installation (2014, Topshelf Records) was their first proper US release.
On their ninth release, Cubic, out November 18, 2016 via Topshelf, LITE create pulsing music. Cubic was mixed at Machines With Magnets with Keith Souza (Battles) and mastered by Heba Kadry (!!!, Prefuse 73, The Mars Volta) at Timeless Mastering in New York.